The SERC Summer Feeding Hand Fruit Program is Under Way!
This week we saw our first load of hand fruit (oranges in this case) for our summer feeding grant program. This is the result of a generous grant from Feeding America that is being used to offset the higher freight necessary to bring product out of some of the more distant growing areas for popular hand fruit such as oranges, apples, and mandarins. The purpose of the program is to allow us to bring in hand fruit that is perfect for summer feeding programs without increasing fruit or product costs for our active members. Our plan is to continue this for at least seven weeks as our grant funding allows for members with existing planned loads. Next week we will have a mixed load of nectarines, peaches, and plumbs out of California.
Thanks Feeding America for your help in making this happen!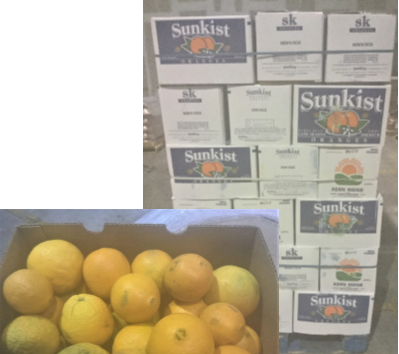 Market Update!
The month of May has ended with several weeks of unseasonably warm temperatures. This has resulted in some adverse markets. Squash, cabbage, bell peppers have all been considerably higher with less product available. Temperatures are easing and there is some rain in the forecast. The good news is that we should see a good bit of watermelon in the coming weeks.
Here's a few pics of what has been available lately: